Weather Anomalies -- the News-Makers!
Click through the images below to see temperature, precipitation, wind, and cloudiness anomalies through 2018. Some highlights for each month are given below.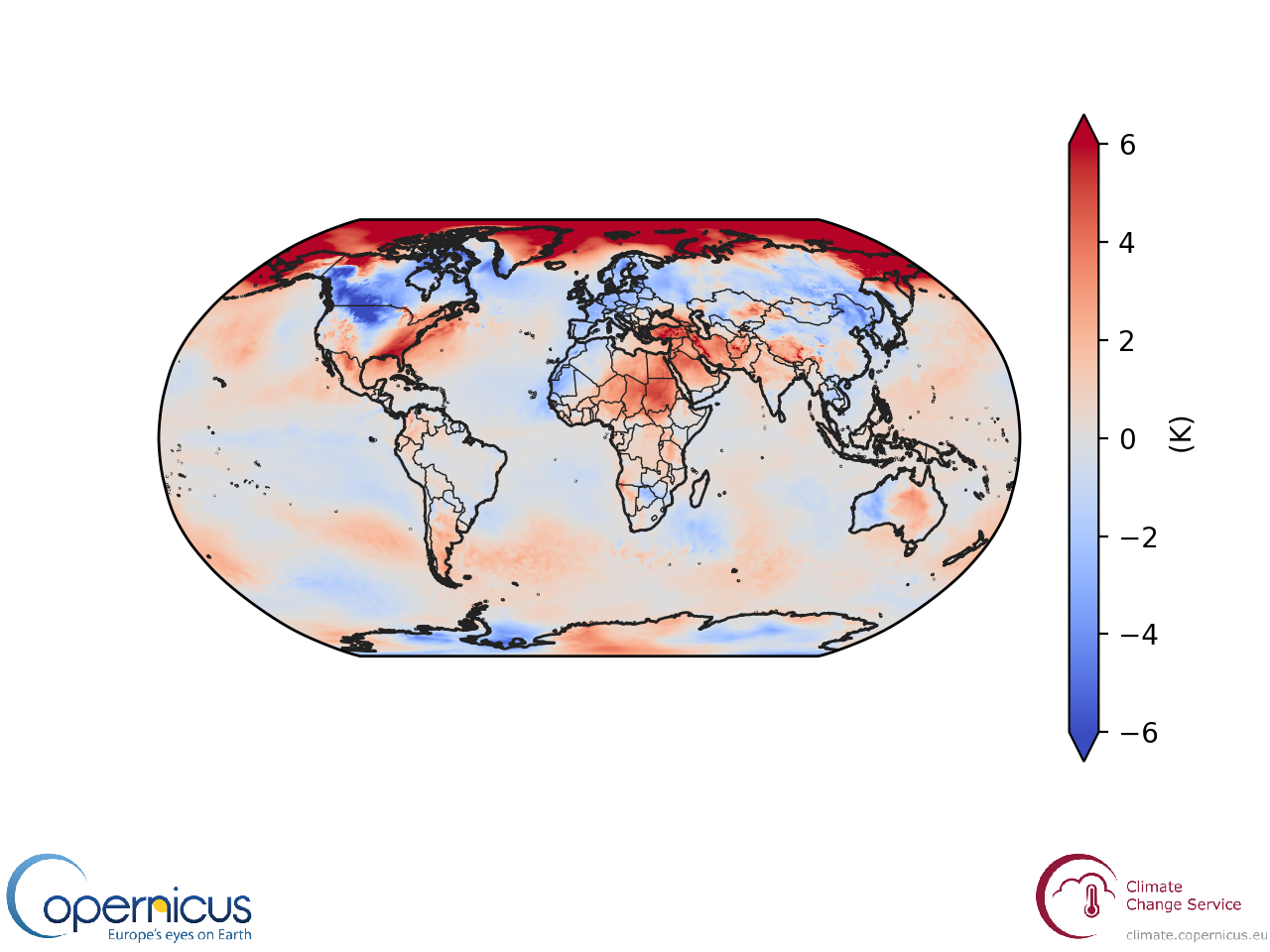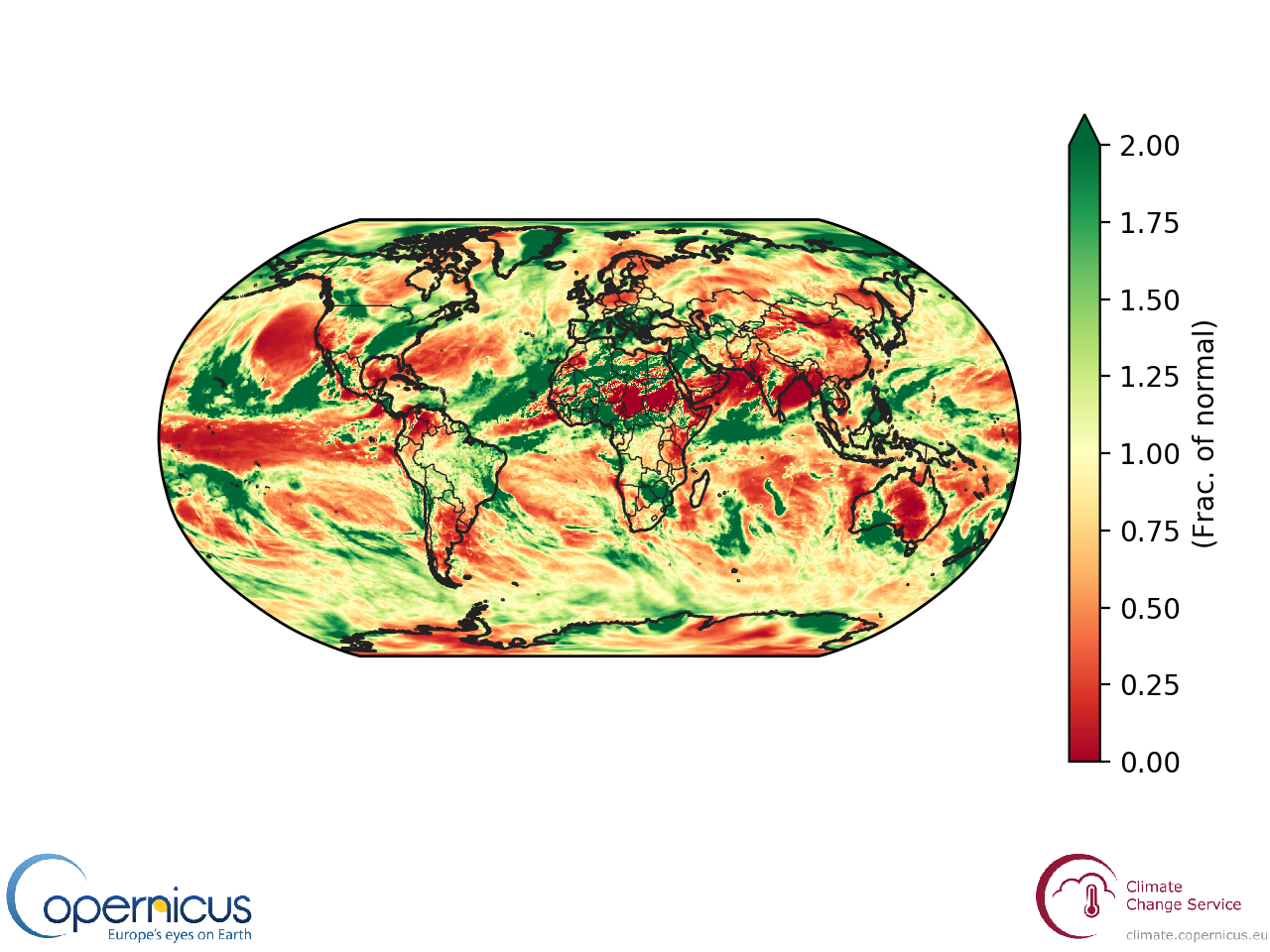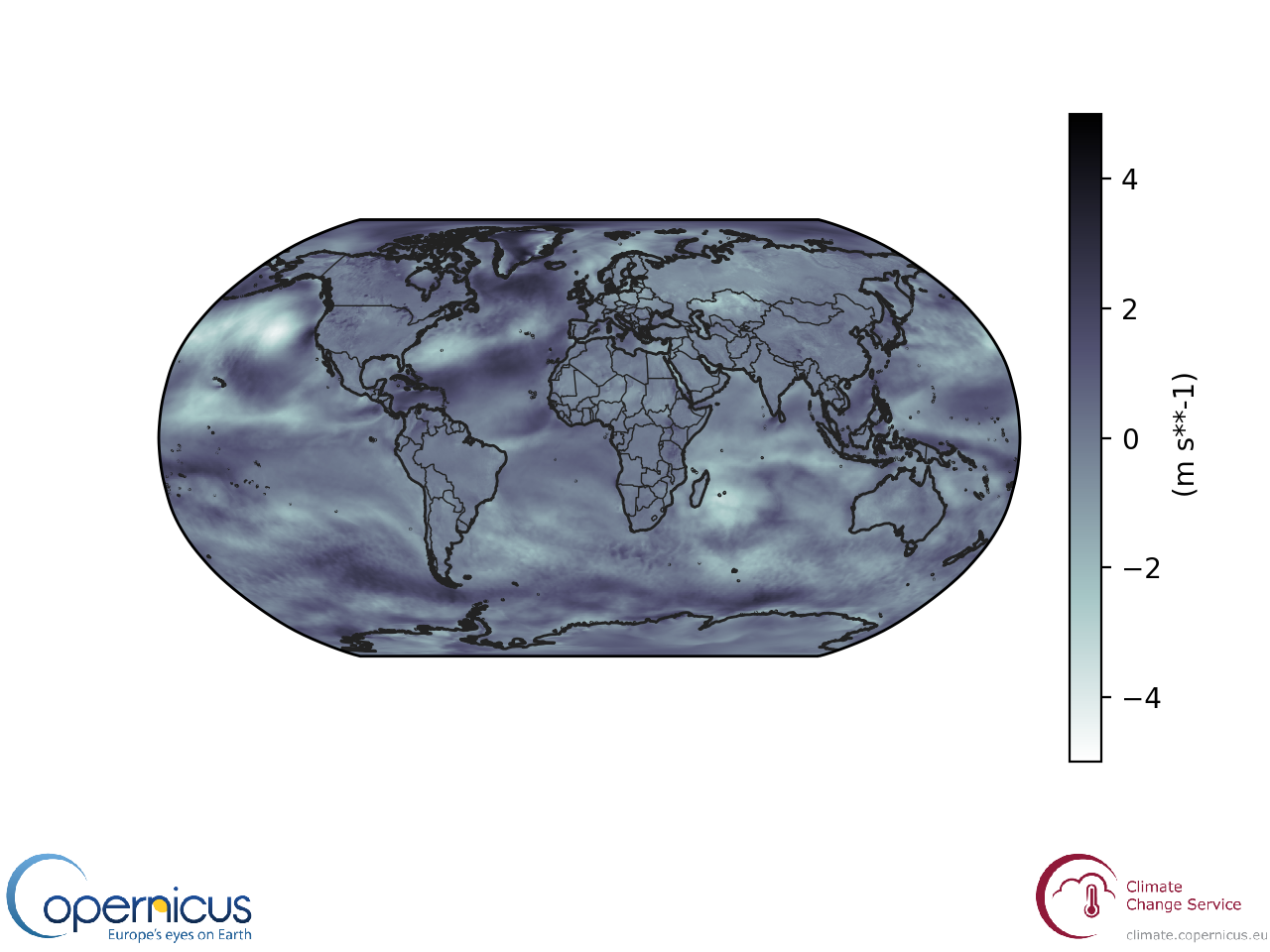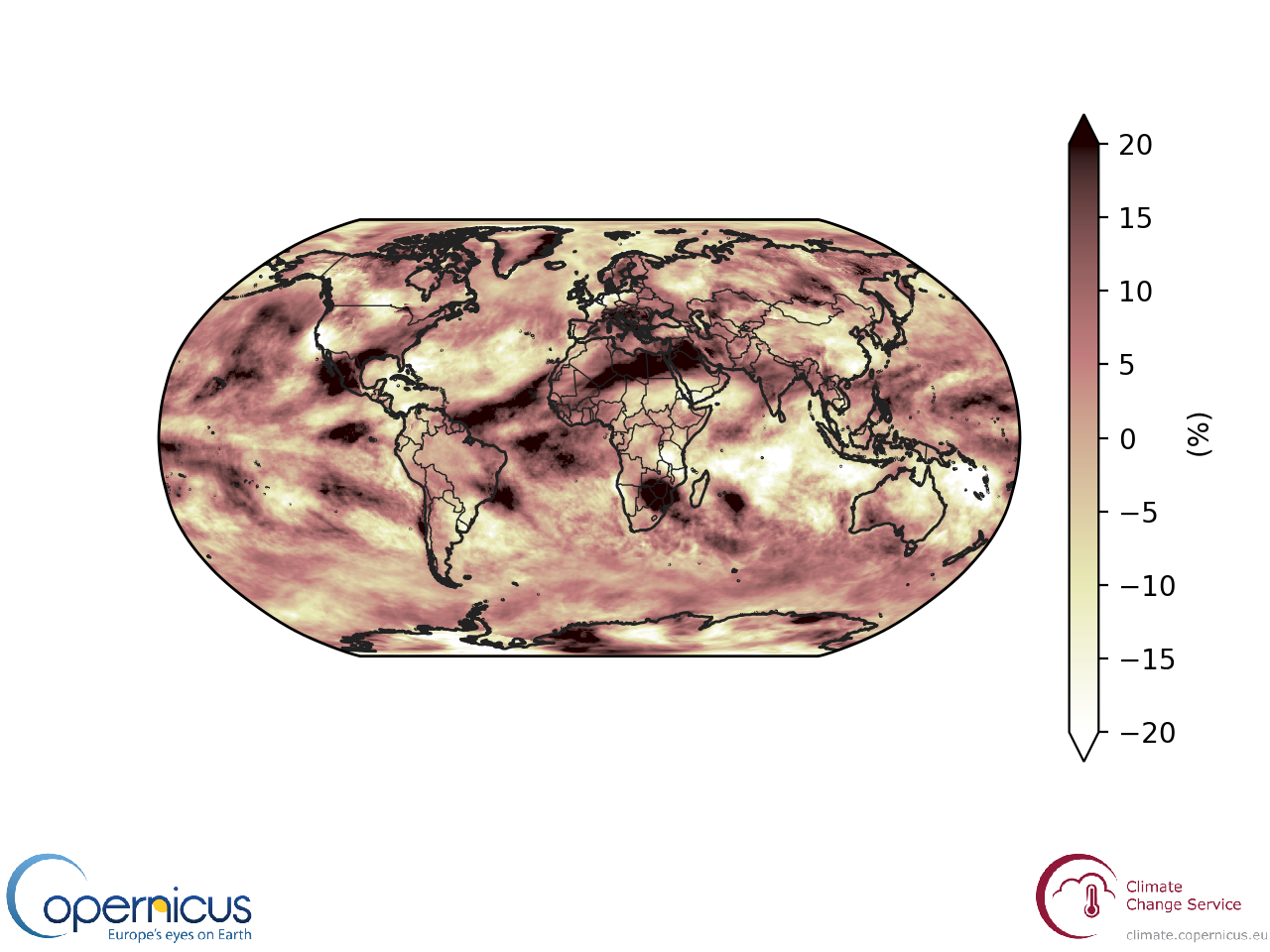 Highlights ...
Despite the "hot" appearance on the map, the North Pole remained quite cold in February (see the actual temperatures for yourself). The spring thaw just kicked in early, an occurrence that has become quite consistent lately due to long-term changes in climate
While the pole was warmer than normal, much of the populated colder regions of the Northern Hemisphere were even colder than normal.
Dryness characteristic of La Nina persisted in the tropic Pacific, and a dry patch appeared off the Pacific coast of the United States.
Interested in the raw data? See the section below for information on how to build your own maps, or have a look at the data tables on this site.
Acknowledgements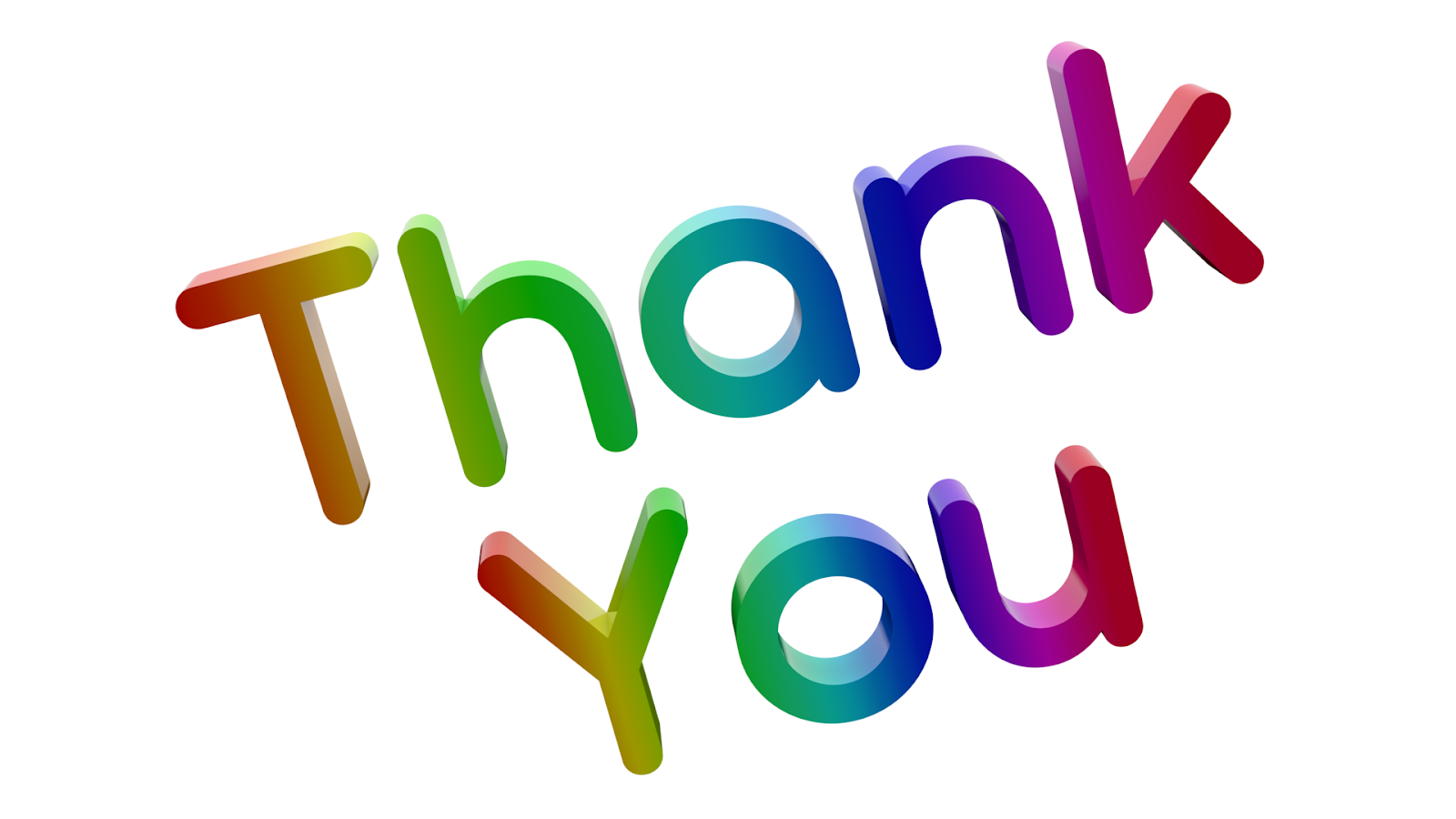 The maps and data are courtesy of the Copernicus Climate Change service.
The data is freely available (with a registered account) through the
Climata Data Store Toolbox
. The Toolbox includes a (beta) Python API that lets you generate images, download files, and more with customized data processing.
A special thanks to all the scientists and developers whose hard work has made amazing visualizations like these available to the public!
Try it now!
Last updated 05-08-2019 by Andrew Guenthner. Released under the
MIT Open Source License